Calling all Ag Producers & Landowners!
Do you wonder if there are effective, practical, and affordable climate smart solutions that can help you adapt for tomorrow and build a resilient future?
Yes, there are and the Routt County Conservation District is here to help you!
First, attend one of our TOOLKIT Listening Sessions.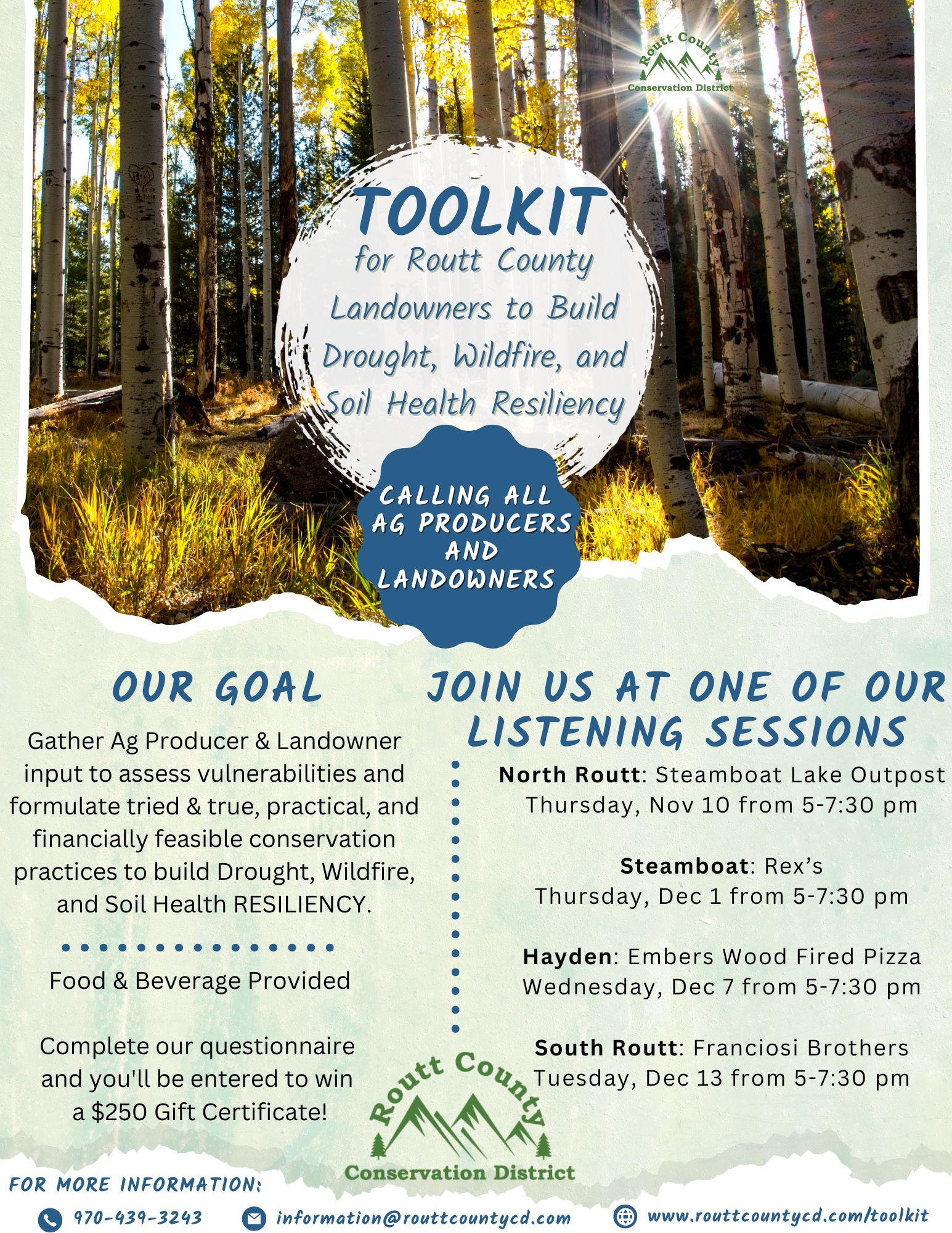 If you are unable to attend, we encourage you to complete our questionnaire for a chance to win a $250 Gift Card.
Winner will be drawn on December 16 ~ just in time for the holidays!