Calling all Ag Producers & Landowners!
Do you wonder if there are effective, practical, and affordable climate smart solutions
that can help you adapt for tomorrow and build a resilient future?
Yes, there are and the Routt County Conservation District is here to help you!
But first, we invite you to attend one of our TOOLKIT Listening Sessions to share your conservation concerns, needs, and vulnerabilities.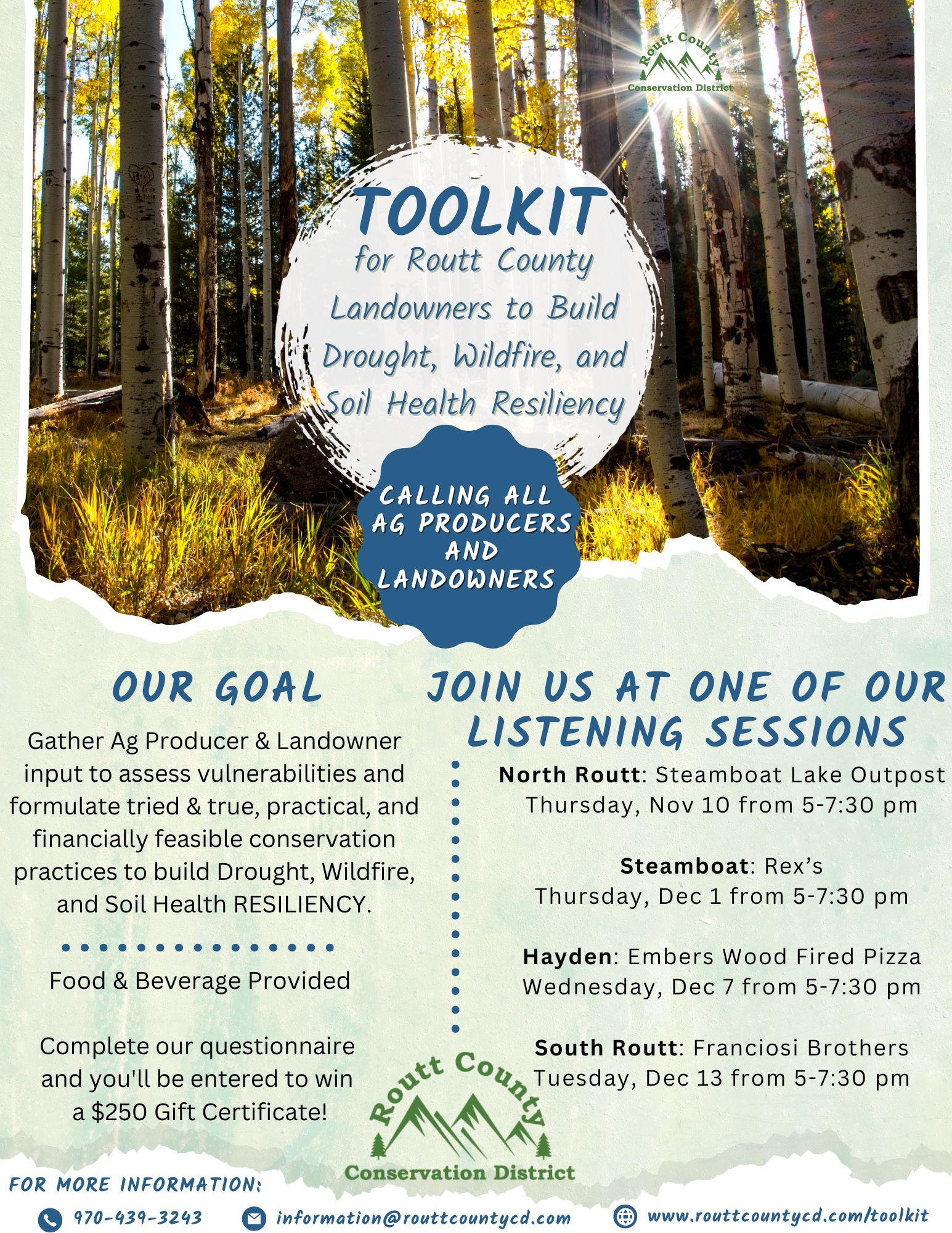 If you are not able to attend, we encourage you to provide your input by completing a brief questionnaire.
Click button below.
All who complete the questionnaire, either online or at a Listening Session,
will be entered to win a $250 Gift Card to be drawn on December 16th
~ just in time for the holidays!!
SOME OF OUR INITIATIVES INCLUDE
The biggest cautionary message from Western Slope farmers and ranchers: taking water from the West Slope could devastate the region's farms and ranches and, as a result, the entire state economy.

This would not be a viable answer to the state's water challenges.

The reality is that Colorado's population is increasing and as drought conditions mean less water, there is a looming shortage that must be addressed with smarter solutions to ensure a sustainable future for Colorado.
Whether for domestic or agricultural purposes, we can all use water better.

A recent poll found that most of us are willing to reduce our use and find other ways to protect our water supply.

Get involved – we want to hear what you have to say!