It was 77 years ago that the West Routt County Conservation District was formed on December 7, 1942. A few years later the East Routt Soil Conservation District was formed on June 23, 1947. The two districts were merged in 1972 and renamed the Routt County Conservation District (RCCD). The RCCD covers most of Routt County in northwest Colorado. The RCCD was quite active for ensuing years.
Recently the RCCD became inactive for more than two years largely due to NRCS staff attrition and loss of board members. With the help of a new NRCS Conservationist in our district, Clinton Whitton, a brand new five-member board was appointed at a special landowner meeting in April of 2019.
The RCCD mission has remained consistent through the years: "To encourage stewardship of our natural resources which will ensure the preservation and sustainability of working landscapes through education, financial and technical assistance."
Since April the Board has had their hands full catching up on the required legal proceedings, filings and paperwork that had been neglected. A great deal of time was spent on revisiting and revising the antiquated by-laws with the help of our western slope CSCB Conservation Specialist Alyssa Clarida. Additionally, back budgets, audit exemption requests, and Long Range Planning documents had to be updated and filed. All of this with no District staff!
Key lessons our Board learned are three-fold – keep good files for future Board members; make sure your by-laws are viable; and meet all filing deadlines!
Now that the enormous task of getting back in business is complete, it is time to re-establish the RCCD's niche in the conservation community. Having an entirely new board is both an advantage and a disadvantage. Free of previous conceptions, the board has the opportunity to find new and innovative ways to implement conservation programs and outreach. It also means that any new efforts must essentially be built from the ground up.
To seek input from local landowners, ranchers, farmers and the citizenry at large we have scheduled the Annual Landowners and Local Working Group meetings for February of 2020. We plan to have an educational component to the meetings as well. The board also is working to cultivate some important new partners and reconnect with older ones. Because the website was lost during the down time, a new and improved website is being developed and will soon be launched. The Board meets monthly and we are starting to have public attendance at meetings which is very encouraging.
The board members hope to create meaningful, collaborative projects and programs and are currently finalizing the short and long range plans. In 2020 a key focus will be on soil health education and related initiatives. Improving diversion infrastructure will also continue to be a priority.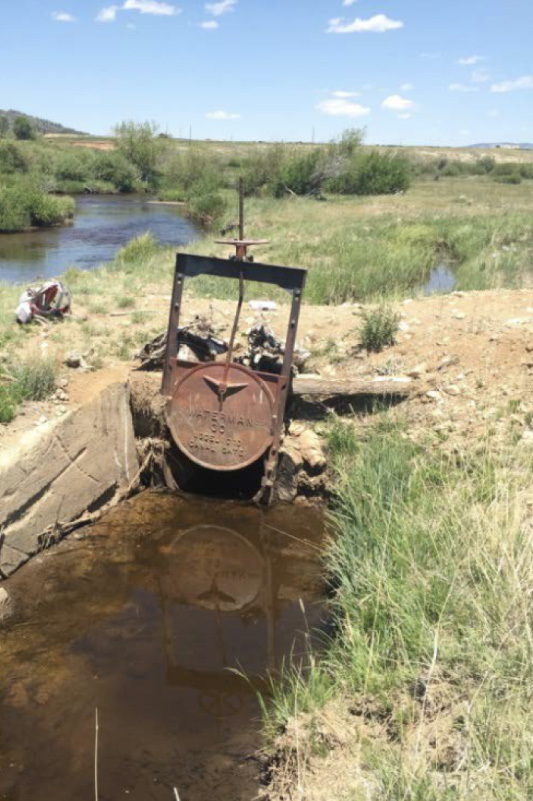 To contact RCCD: board@routtcountycd.com
Board Members are: Lyn Halliday, President; Tyler Snyder, Vice President; Cam Kuelthau, Treasurer; Kent Sandstedt, Secretary; and Nadine Arroyo, Board Member